For best results, view 'Full Screen' (F11).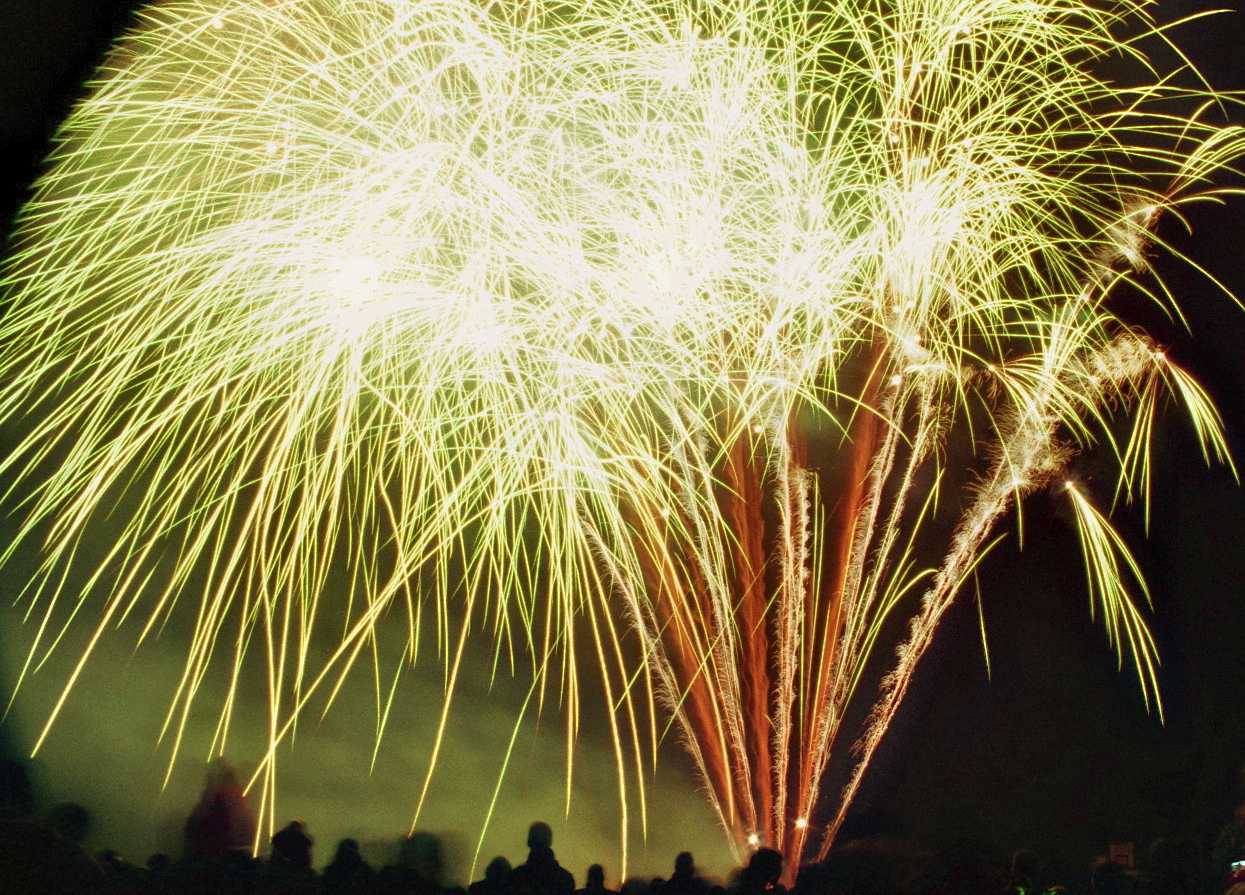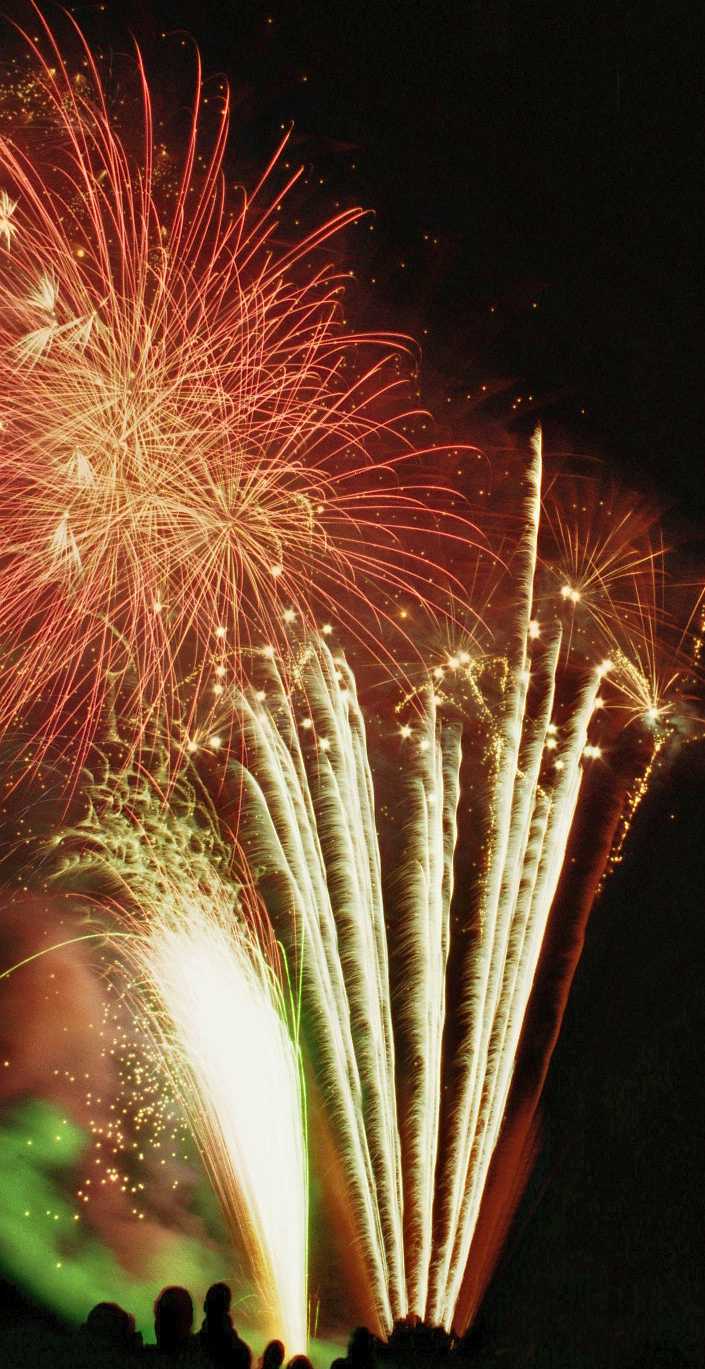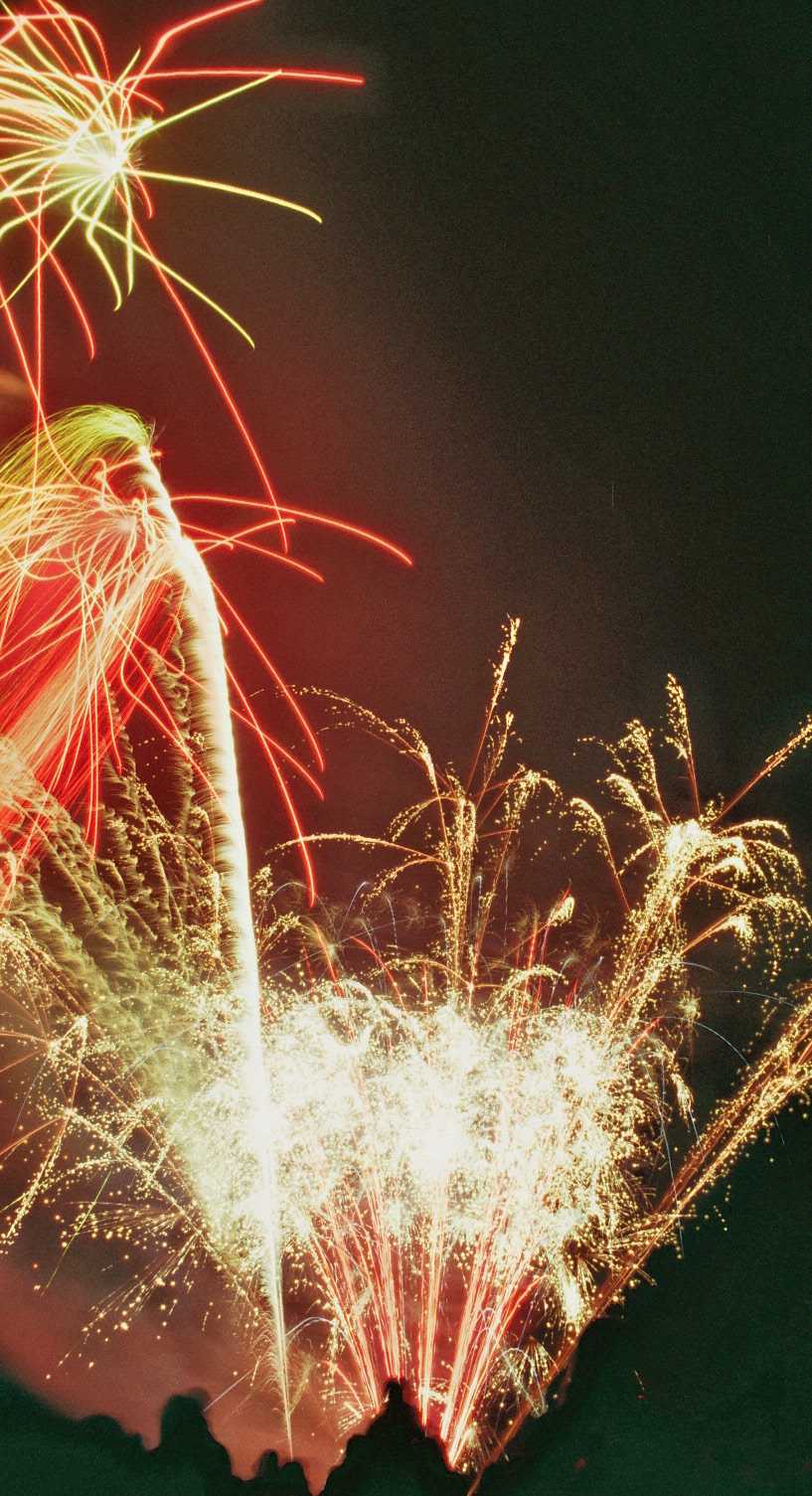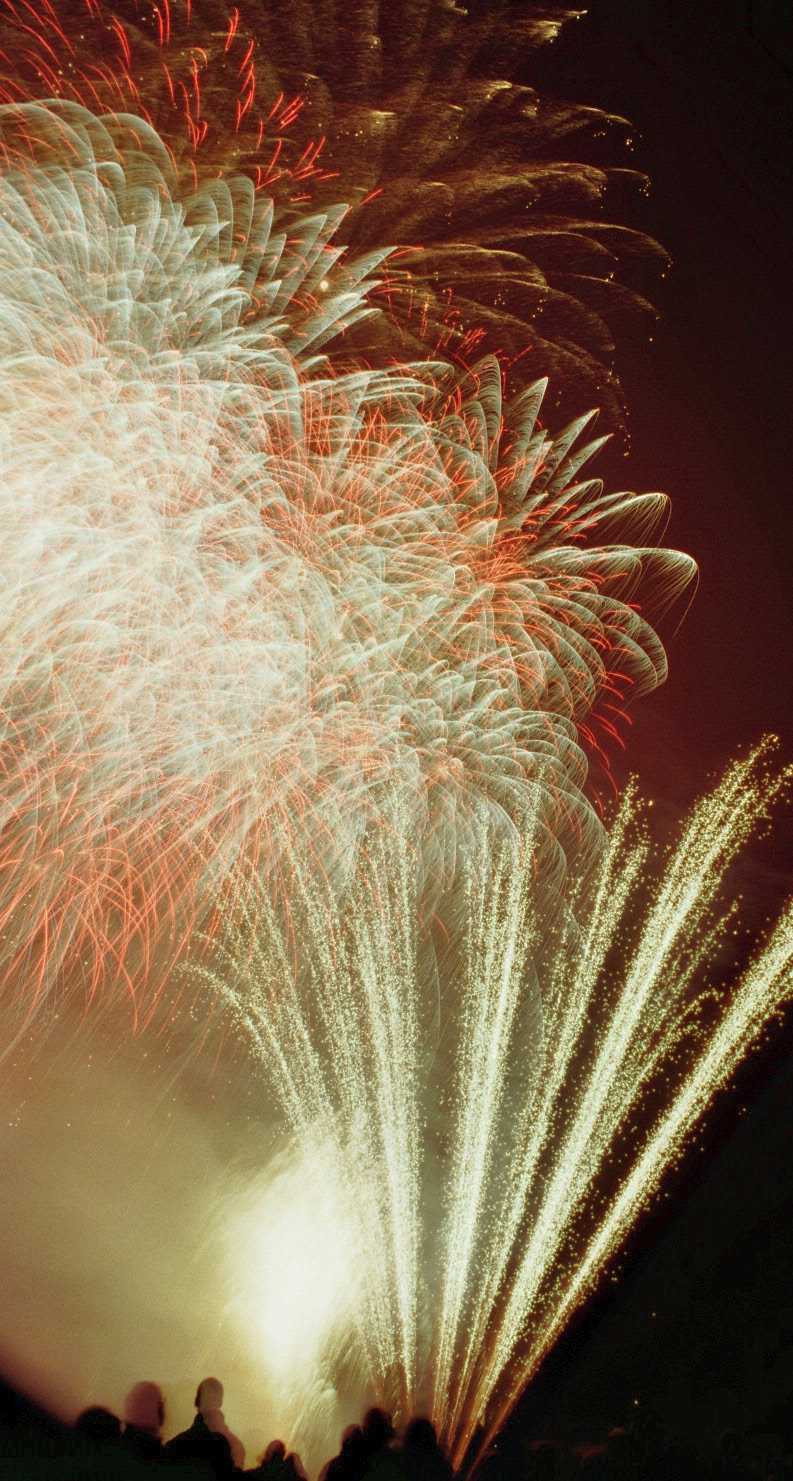 Photos of the firework display on 5th November 2008 at Ely Recreation Ground.

The first position I had would have caught everything on the frame, but a light was shining into the lens so I had to move a long way forward to avoid this. Aiming with an SLR with the shutter open is guesswork because the mirror obscures the view-finder. For those interested, the film was a bog standard Lloyds 200ASA and the lens was a Vivitar 28mm close focus wide angle, nothing special, the aperture being the smallest possible, F16. The shutter release packed up on me during the show which is why some frames were of a short duration as I did not know it had closed again. Still, 8 or 9 photos are usable and that's not too bad. I was keen on this occasion to get the heads of the crowd in shot and nobody knocked the tripod...

Thanks to everyone who volunteered that night and made it what it was. Well done! I hope I've captured something in the way of a memento.
Contact me
especially if you want additional content to this page
or if you find any links that don't work. Don't forget
to add the page title or URL. Take care!